Simply Elegant Entertaining
by Barb Hamilton-Sustad, Tastemaker in Residence
No time to organize a full dinner, but still want to entertain? Elegant and festive? Throw a dessert party with champagne cocktails and aperitifs! Try these simple, yet impressively good recipes for your next soirée and you too can enjoy the party!
Happy Holidays!
arb's holiday recipes are Cream of Asparagus Soup-Chili Glazed Salmon-Swiss Chicken Quiche-Spiced Nuts-Chocolate Espresso Truffles.
Fabrics/textiles provide by Scherping-Westphal in International Market Square.
Share some photos of your festive dessert party with us at--Let's Keep in Touch.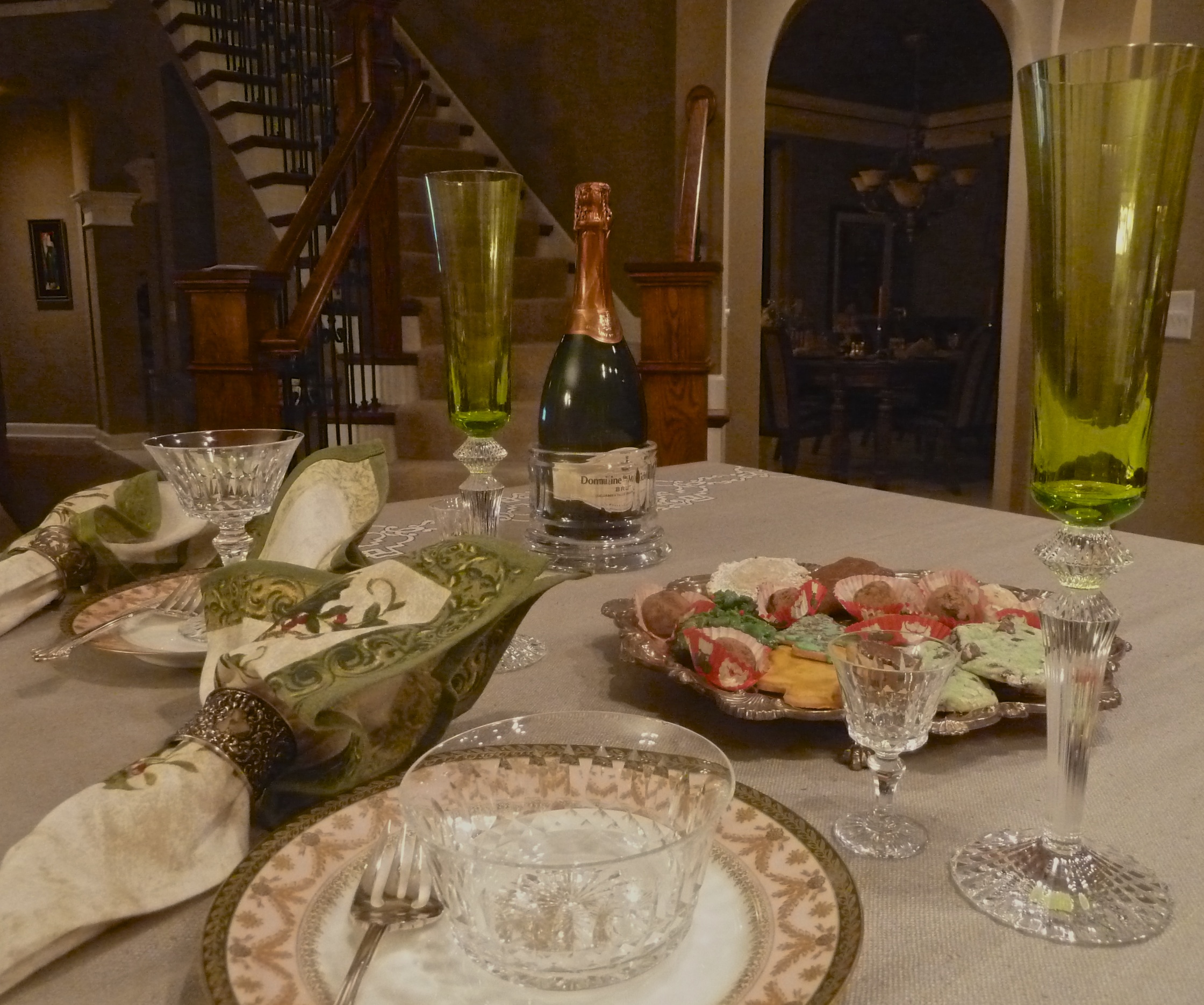 And then translate those simple tips into an elegant dinner with girlfriends!