Italy Meets Spain @ Chef's Table Longboat Key Club
by Cindi Sutter, Founder of The Spirited Table®
It's my pleasure to share a Chef's Table extravaganza! The menu, the food, the wine, and of course dessert and coffee.
Roasted Beet & Hazelnut Salad paired Artazuri Garnacha Rosada, 2013
rainbow baby beets, hazelnut tuile, strawberry-balsamic relish
Crisp Seared Halibut Veronique paired Fillaboa Albarino, 2012
roasted grapes, haricot vert, caramelized pearl onions
Handmade Ricotta Gnocchi paired Palacios Remondo Propiedad, 2010
shaved truffles, buratta, arugula pesto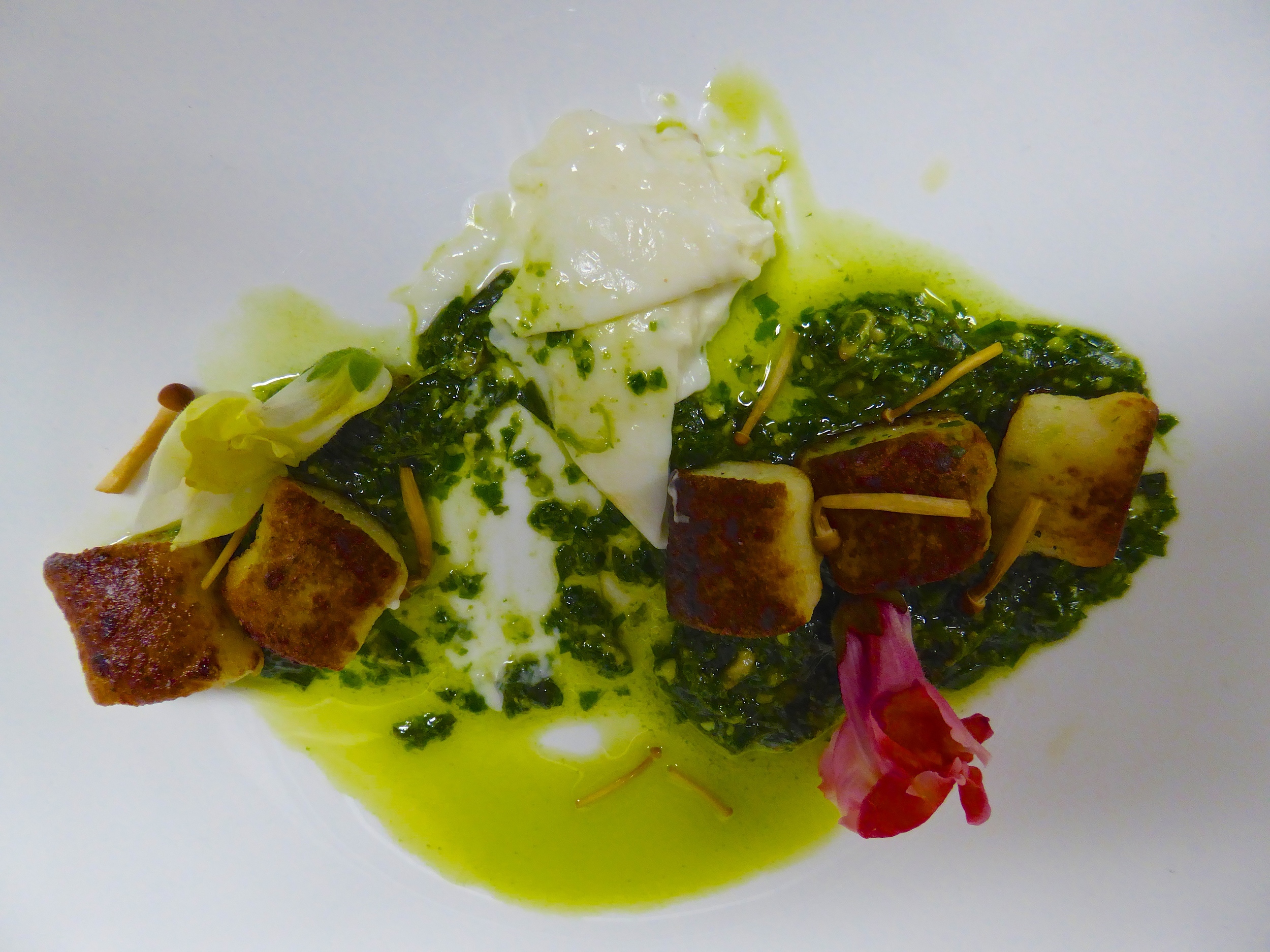 Sherry Braised Veal Cheeks paired Vall Llach Embruix Priorat, 2012
shaved fennel and radish, herb polenta, goat cheese
Honey and Garlic Rubbed Lamb Rack paired Artadi Pagos Viejos, 2010
confit potato cake, rapini, lavender reduction
Pear and Fig Tart - paired with Latte' and Chocolate Biscotti
pepper-caramel syrup, gelato
Folio - Fine Wine Partners - Real Families Real Wines
I hope I've given you a taste of Italy and Spain. Try your own versions of these recipes and let me know what you think!
If you prefer Italian, Buonanotte - Spanish, Buenas Noches.
Thanks for sitting next to me!