Jelly Doughnuts [Sufganiyot, Berliners, Pączki, Bombolini, etc.]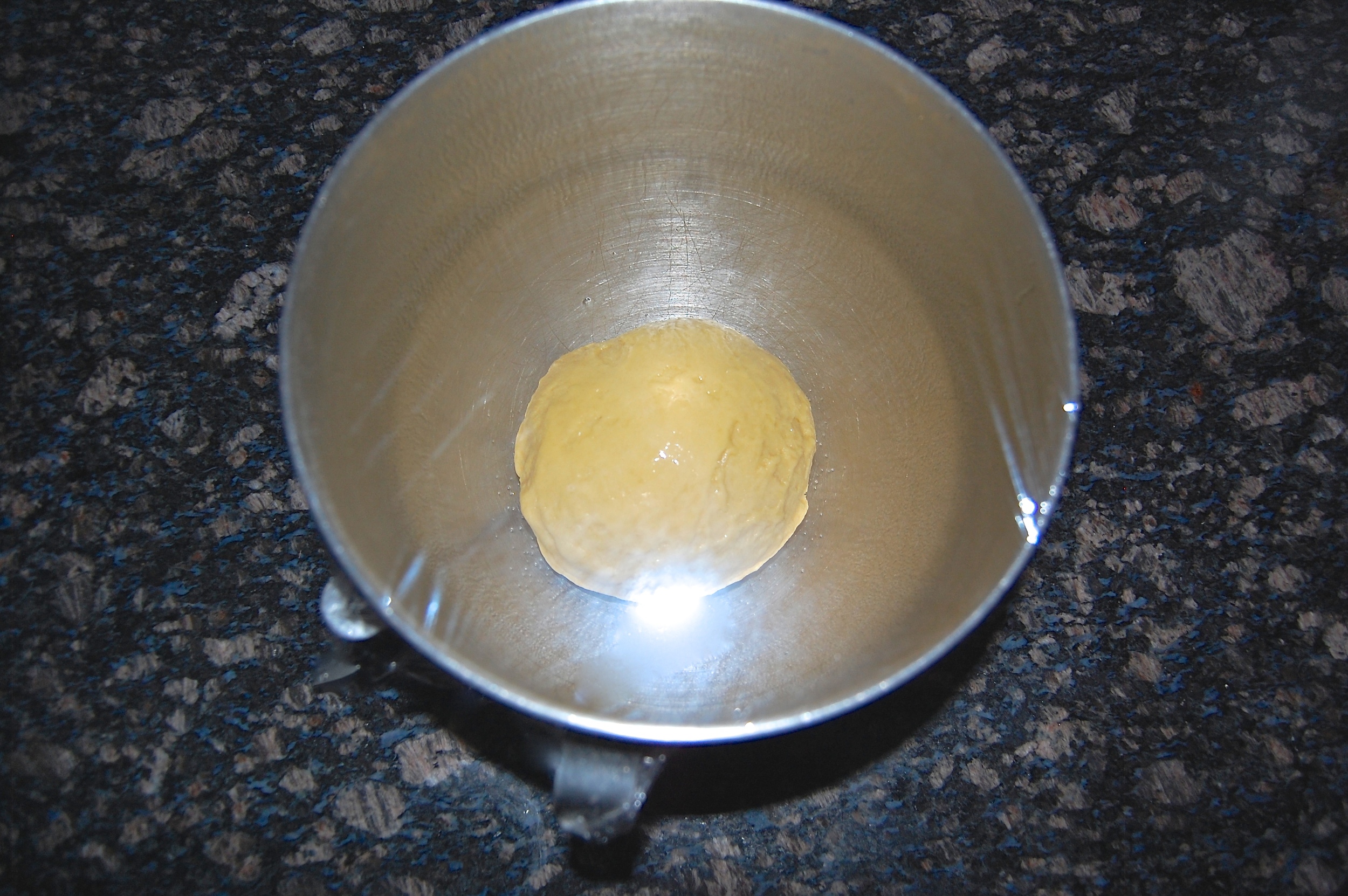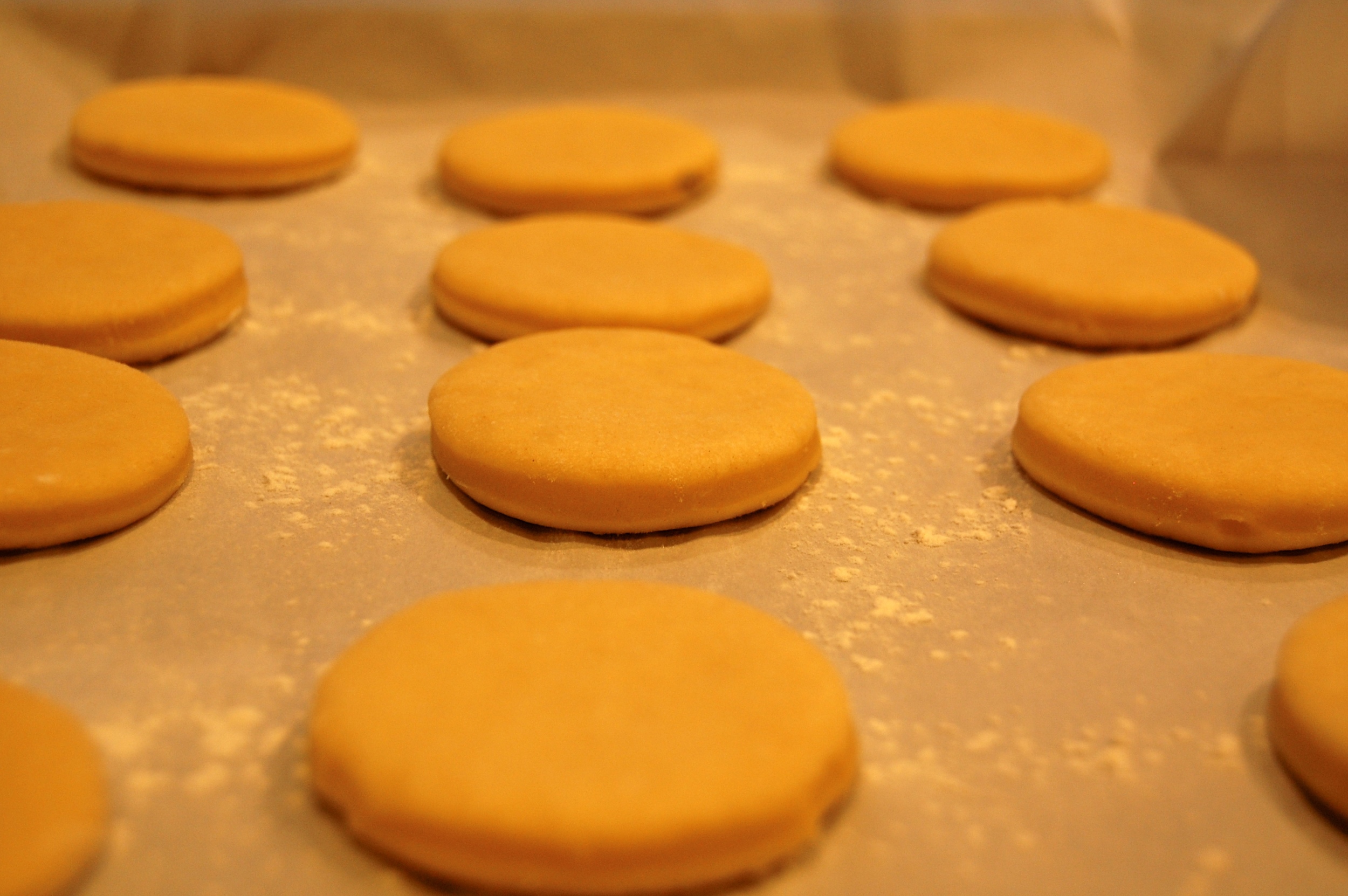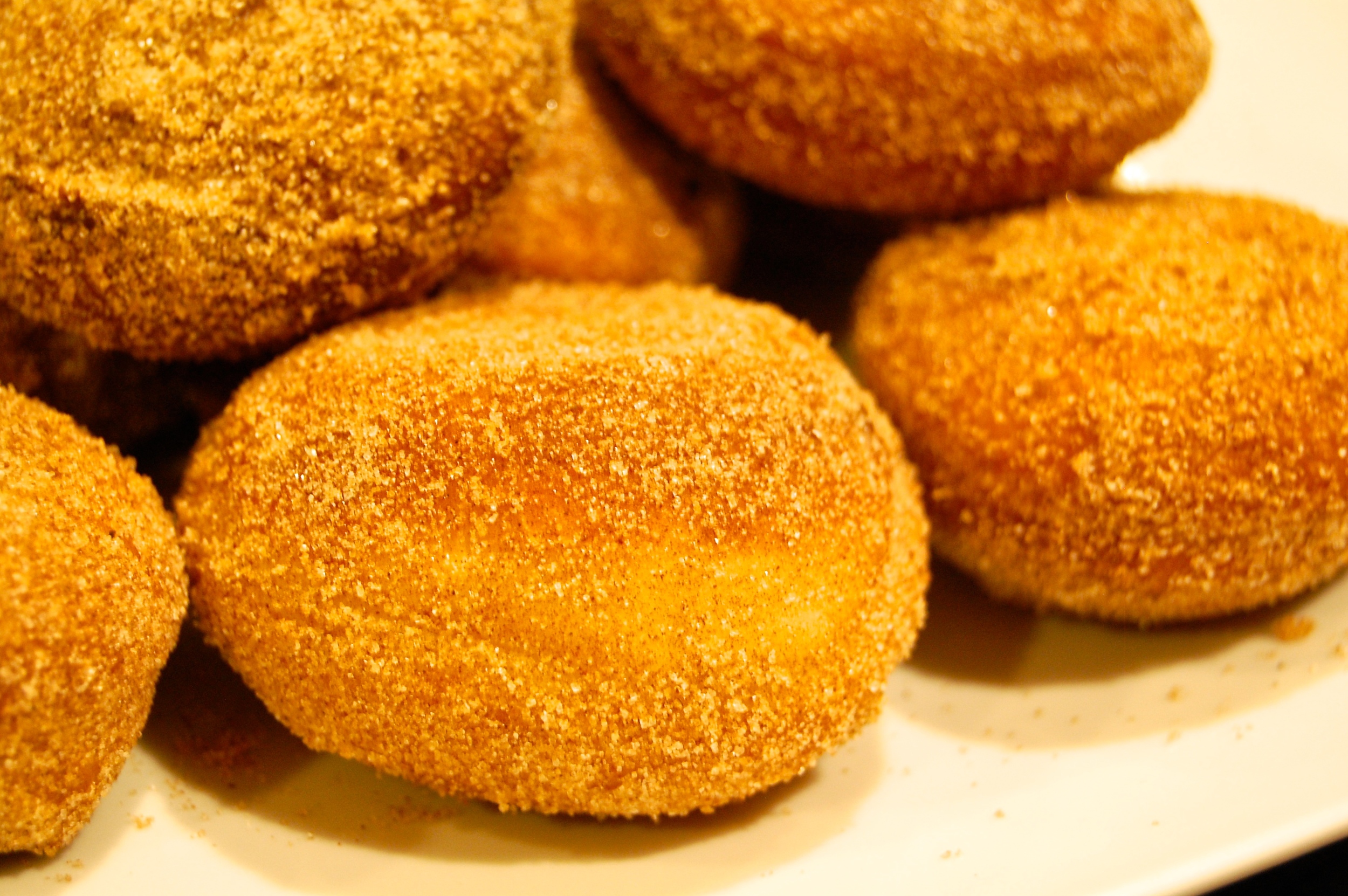 Ingredients
2 ½ tsp active dry yeast
¼ cup sugar
¾ cup lukewarm water
2 lrg egg yolks
1 tsp lemon extract
2 Tbsp softened butter
2 ¼ cups AP flour
¼ tsp kosher salt
Canola oil for frying
½ cup strawberry jam for filling
Powdered sugar
Instructions
Make the dough:
In the bottom of a large mixing bowl, combine the yeast, sugar and milk. Let stand for 5 minutes; it should become a little foamy. Whisk in yolks, any zest or extracts you'd like to use, then butter. Don't worry if the butter doesn't fully combine.
With a stand mixer: Add half the flour and let the dough hook mix it in slowly, on a low speed. Add second half of flour and salt and let the dough hook bring it together into rough dough. Run machine for 3 to 4 minutes, letting it knead the dough into a smooth, cohesive mass.
If the dough is already in the bowl, remove it just long enough to lightly oil the bowl. Return dough to bowl, cover with plastic wrap and let rest at room temperature for 1 hour, or in the fridge overnight.
On a lightly floured counter, roll dough to a 1/2-inch thickness. Cut into 2-inch rounds; no need to re-roll scraps unless you wish; I like to keep the odd shapes for getting the hang of frying before cooking the final doughnuts. Or, if you're vehemently against scraps and re-rolling, you can make small square doughnuts, which are surprisingly cute. Let cut dough rise for another 30 minutes, loosely covered with a towel.
Fry the doughnuts:
Heat about 2 inches of the oil to 350°F (175°C) in heavy pot. Use your dough scraps to practice and get an idea of how quickly the doughnuts will cook. Then add about 4 doughnuts at a time to the oil, cooking on the first side until golden brown underneath, about 1 to 2 minutes.
Flip doughnuts and cook on the other side, until it, too, is golden brown underneath, about another minute. Drain doughnuts, and then spread them on a paper towel-lined plate to absorb extra oil. Repeat with remaining doughnuts.
Fill with jelly:
When doughnuts are cool enough to handle, place jelly or jam in a piping bag with a round tip with a 1/4 to 1/2-inch opening. You can fill doughnuts from the tops or sides; I did half with each. Press the tip of the jam bag halfway into the doughnut, and squeeze in the jam until it dollops out a little from the hole. Repeat with remaining doughnuts.
Finish doughnuts:
Either generously shower doughnuts with powdered sugar on either side, shaken from a fine-mesh strainer, or roll the doughnuts gently in a bowl of powdered sugar.
Eat at once. Don't forget to share. These are best on the first day, but my son did not (shockingly) say no to one that had been in an airtight container at room temperature overnight for breakfast this morning, so I guess they're not inedible on the second day. They will need to be re-powdered, however, as it absorbs into the doughnuts overnight.
Cook's Note
To make these dairy-free: You can use warm water, soy, almond or coconut milk instead of the dairy milk, and coconut oil, shortening or margarine for the butter.