Italy in 6 Glasses Wine Dinner
by Cindi Sutter, Chief Communicator & Editor of Spirited Table®
Mike Moore and Scott Heirlinger, donated and hosted a Wine Dinner for twelve to raise money for the "Gotta Dance" Cowles Center event last October. Be sure to check out this year's "Gotta Dance." The ultimate perfect pairing and addition was Italian Wine Guide-Nikki Erpelding, Owner of the Vine Lab providing six courses of wine from Winebow Imports LLS.
Sometimes life throws in a table token and I received one! They invited me to photo document the evening with six courses of wine and food. I know…it was a really rough gig being able to poison taste the food in the kitchen, before they served it: All the while taking lots of photos, videos and of course, drinking the wine.
This perfect summer evening in Mike and Scott's back yard, overlooking the marsh, could only be equaled by our Chef Mike Moore, decor and design king Scott Heirlinger and the wines that Nikki paired with Mike's creations. So sit back and enjoy!
As we go through each course, I'll drop in some amazing garden photos and a touch of behind the scenes.
Course #1 = Prosciutto E Melone - Wine Pairing 2017 Valle Reale, Cerasuolo D'Abruzzo Doc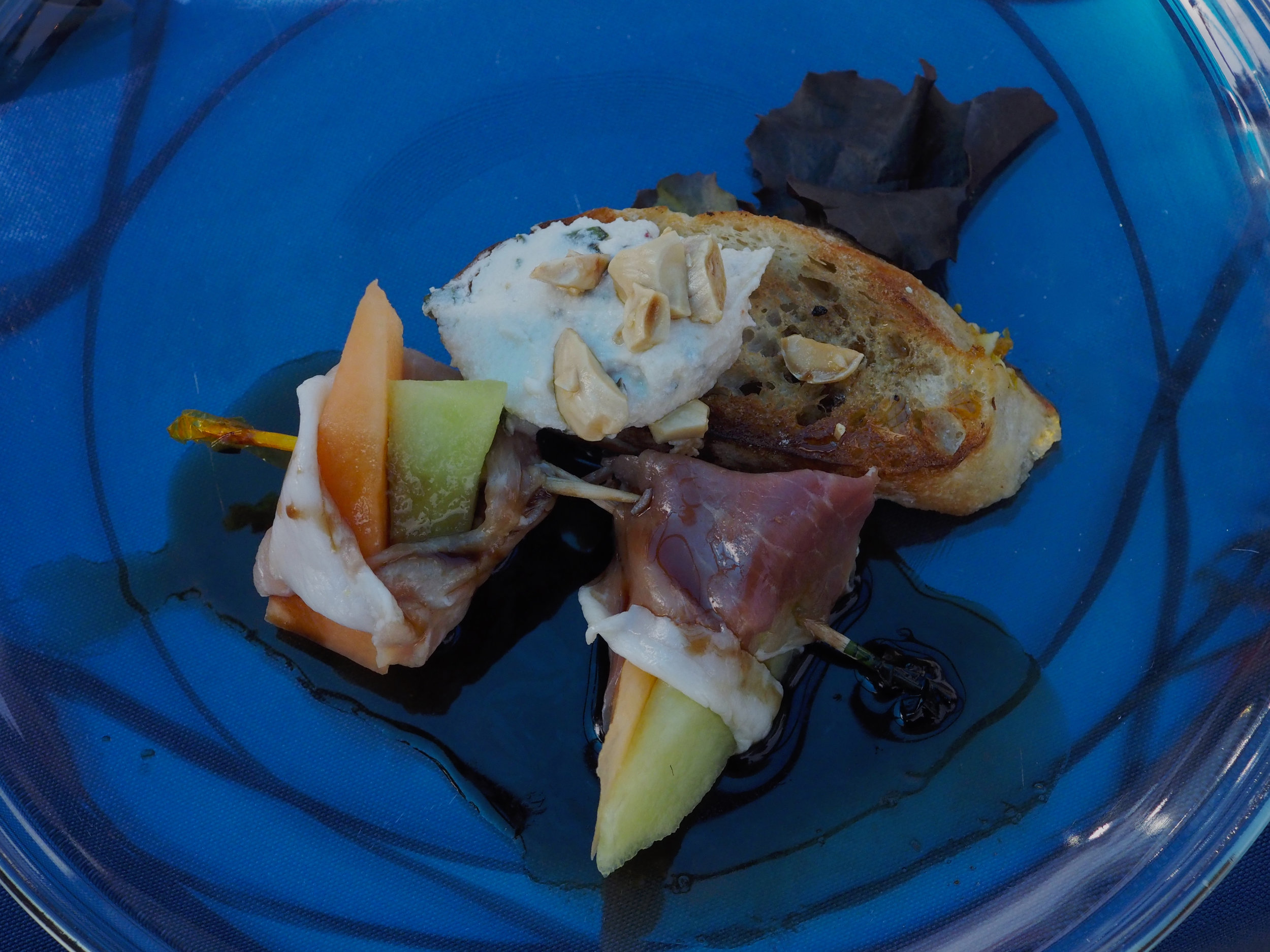 Course #2 = Polpette In Salsa Pomodoro Piccante - Wine Pairing = 2017 Castellare, Chianti Classico DOCG, Toscana
Course #3 = Polenta Con Funghi E Truffle Olio - Wine Pairing = 2014 Lo Zoccolaio, Barolo DOCG, Piemonte
Course #4 = Panzanella Insalata - Wine Pairing = 2016 Mastroberardino 'Radici', Fiano Di Avellino DOCG, Campania
Course #5 = Torta Pasta - Wine Pairing 2016 Collesmassari 'Rigoleto', Montecucco Rosso Doc, Toscana
Course #6 = Lavender scented Limoncello and Blueberry Semifreddo + Lots of Fun
Thanks Mike, Scott and Nikki for an unforgettable summer evening.