Springing for Rosé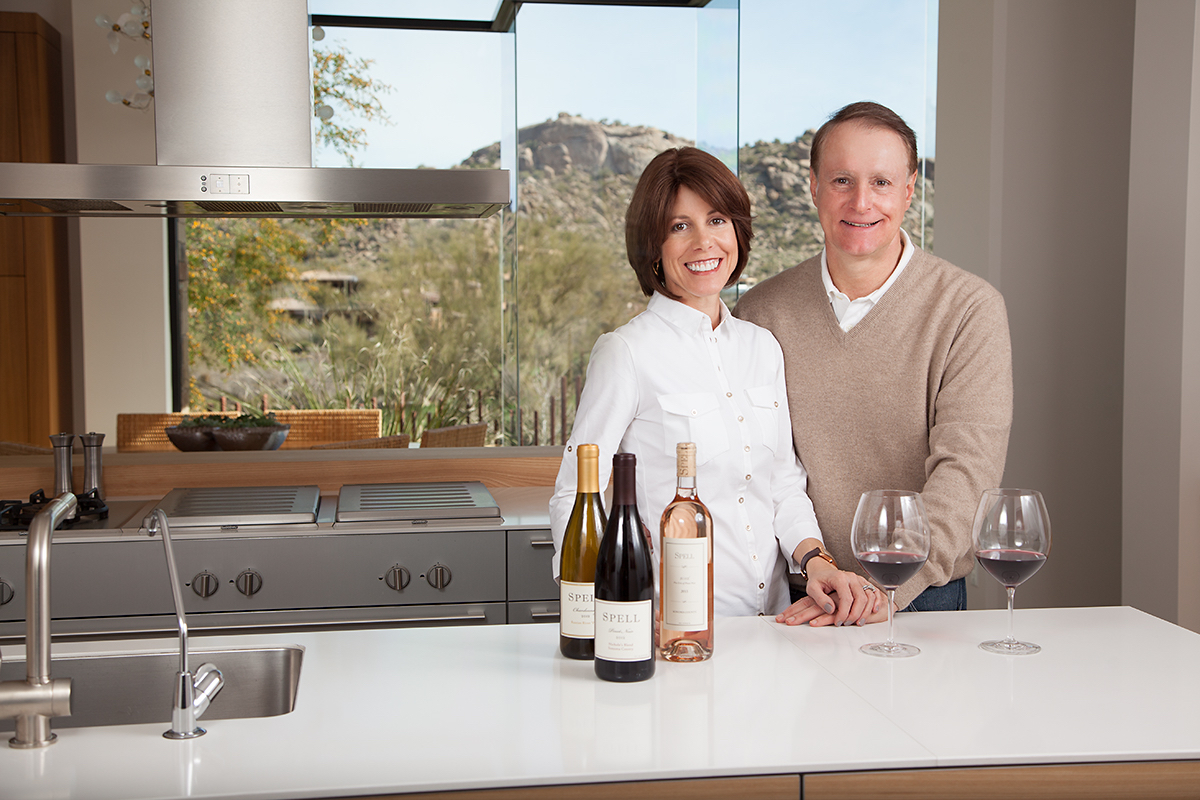 Rosé vines were planted and thrived as far back as ancient Greece and found their way to Provence, France when Marseille was established in 600 BC. Marseille was the most important trading centre in the region and the main commercial port of the French Empire. Early on, rosé was produced as a revenue source for the monasteries. Now thousands of years later rosé has been enjoyed by aristocrats, kings and citizens from the south of France and beyond. Recently, rosé's popularity has soared in the US, where wineries from all over are producing the pink stuff; some with a modern twist, while others continue with a more classic approach. Among the most versatile of wines, rosé has the bright fruit to be enjoyed on a summer day, yet the ability to stand up to a diverse range of cuisines with its acid and structure. And yes…it pleases both red and white drinkers. Yay rosé!
Bill and Tiki Spell first released their Spell Rosé in 2012, five years after their first vintage of pinot noir. Native to Minnesota (with strong Greek roots), the Spells began producing pinot noir from a handful of Sonoma's most renowned pinot noir vineyards. Their mission is to highlight the unique nuances of the grape, while maintaining its integrity all the while letting the terroir of the vineyards shine. Produced from the Saignée (French for "bleed") of the pinot noir, the juice for the rosé is removed ("bled") from each lot of as it is being de-stemmed into the fermenter. It is then transferred to a stainless steel tank which is maintained at 50 degrees F to promote a slow cool fermentation that preserves the aromatics. Once the primary fermentation has been completed, (2-4 weeks after the last lot of pinot noir is processed), the wine is moved to a selection of neutral French oak and stainless steel barrels for another six weeks of aging before bottling in January.
Spell Rosé Vin Gris of Pinot Noir 2016
Slightly deeper in color than the 2015 vintage, it maintains a rich salmon color. Aromas of white strawberry, watermelon rind, peach pit and a smoky minerality fill the glass. Refreshing flavors of fresh spring strawberries, honeydew melon and raspberries are bound by tangy acidity and a smooth, lingering finish. Those of you who are familiar with previous vintages won't be disappointed. Serve chilled and drink now or over the next eight months.
Visit us at spellestate.com
For more information on spell estate wine club
Shop with us at spell estate shop