Lentils & Veggies
by Cindi Sutter, Founder of The Spirited Table®
One of the many things I love about my CSA (Community Supported Agriculture) box, I pick one up every other week from Loon Organics, is finding new ways to enjoy this fresh organic bounty. Be creative and use your favorite veggies.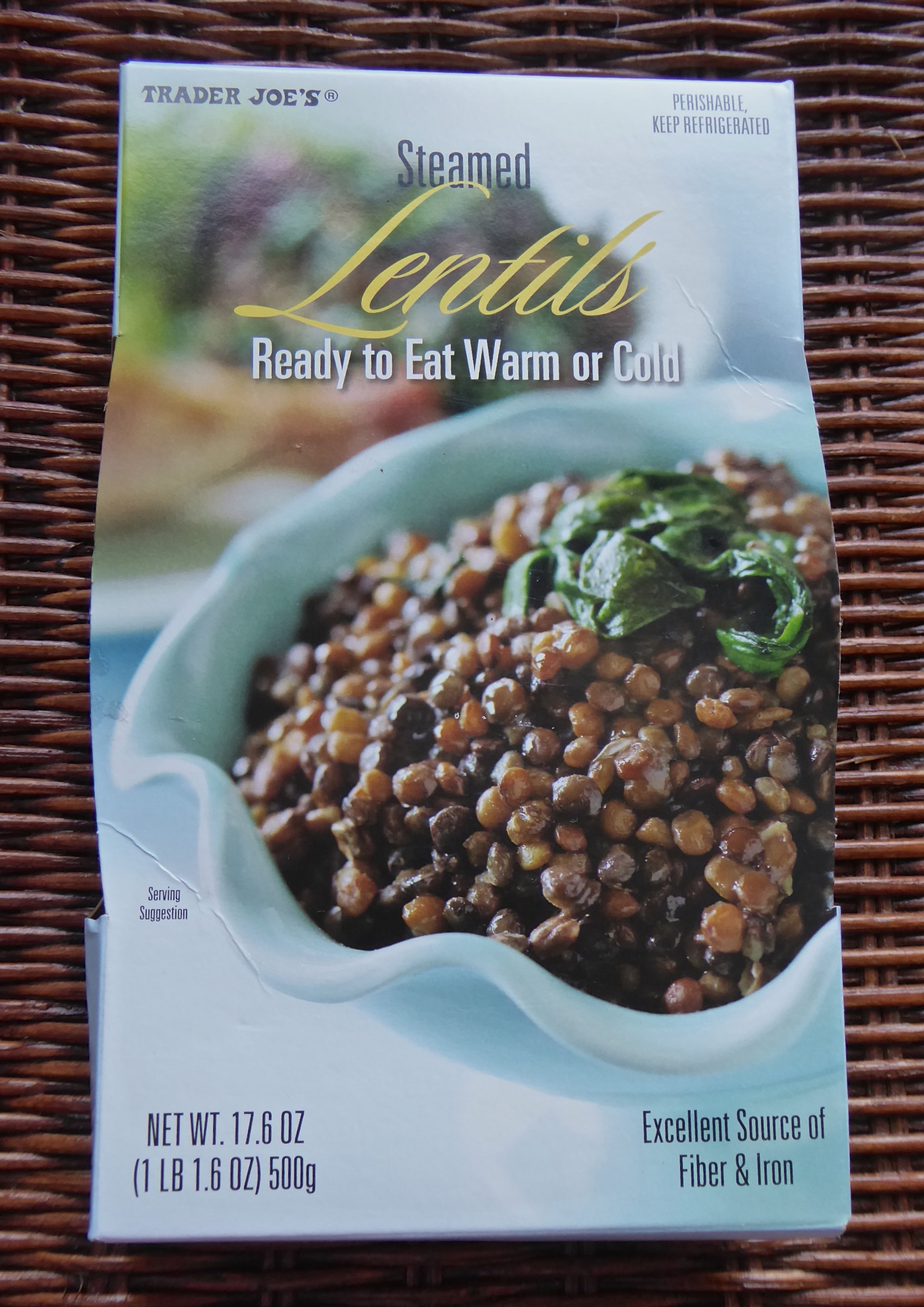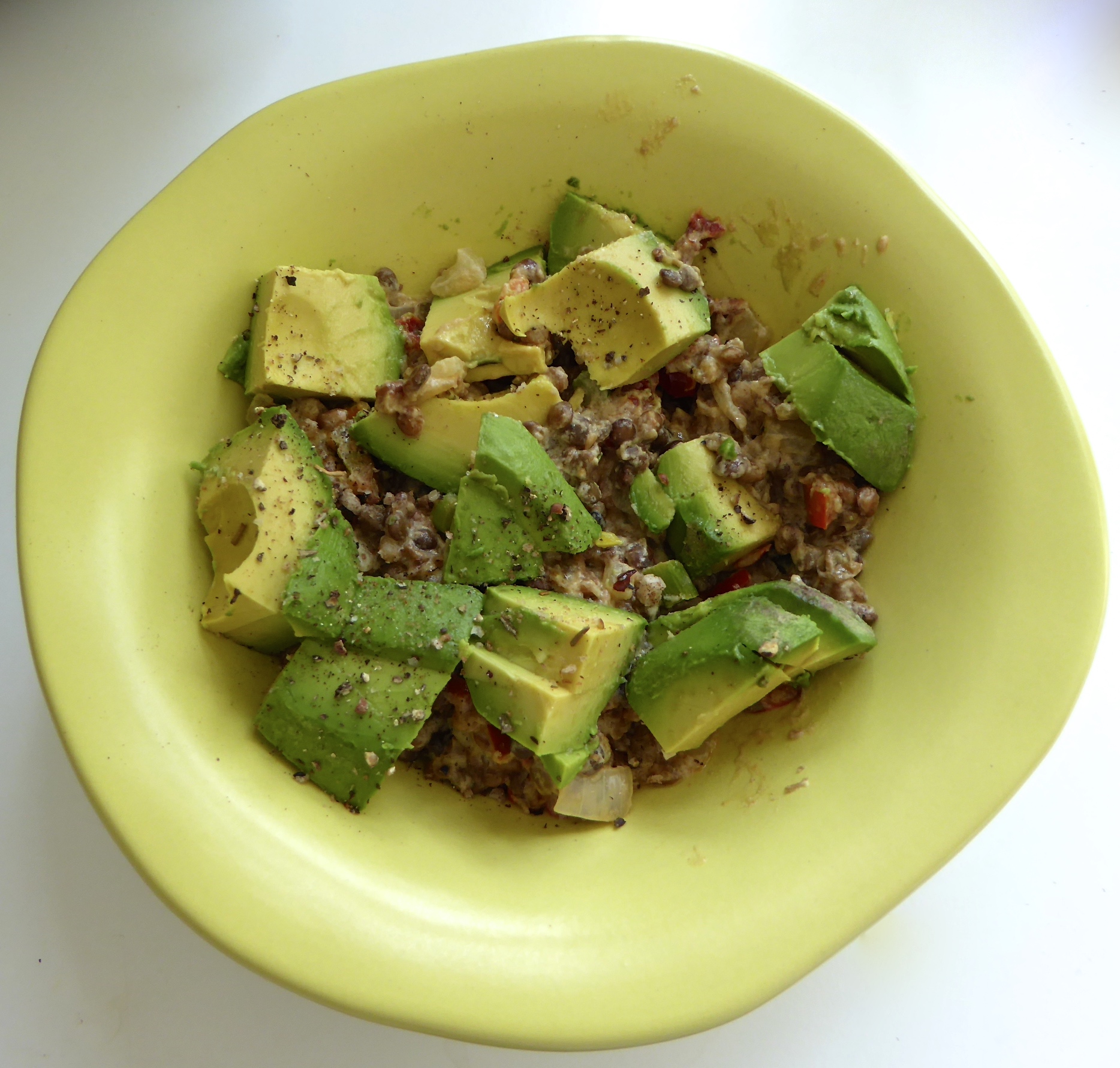 Ingredients
Lentils - 1/2-3/4 box Trader Joe's
3-4 Tbsp olive oil
1 small yellow onion (or sweet Vidalia onion)
1 length garlic scapes
3 stalks celery
peppers - red, green or hot
1/4-1/2 cup sun-dried tomatoes
sour cream
Sel de Cuisine (Golden Fig) or your favorite sea salt
fresh ground pepper
Avocado
I prefer to use a wok for this preparation as it is one easy clean-up and you can control the oil splatters.
Instructions
Chop onions, garlic scapes and celery and sauté in olive oil till softer but not mushy. Add pepper and sun-dried tomatoes continue to sauté for a couple of minutes.
Then add lentils (Trader Joes) are already cooked, so just sauté until hot. Add Sel de Cuisine and pepper.
Stir in sour cream or serve it on top or on the side. Top with an avocado sliced or chunks.