Bachelorette Bash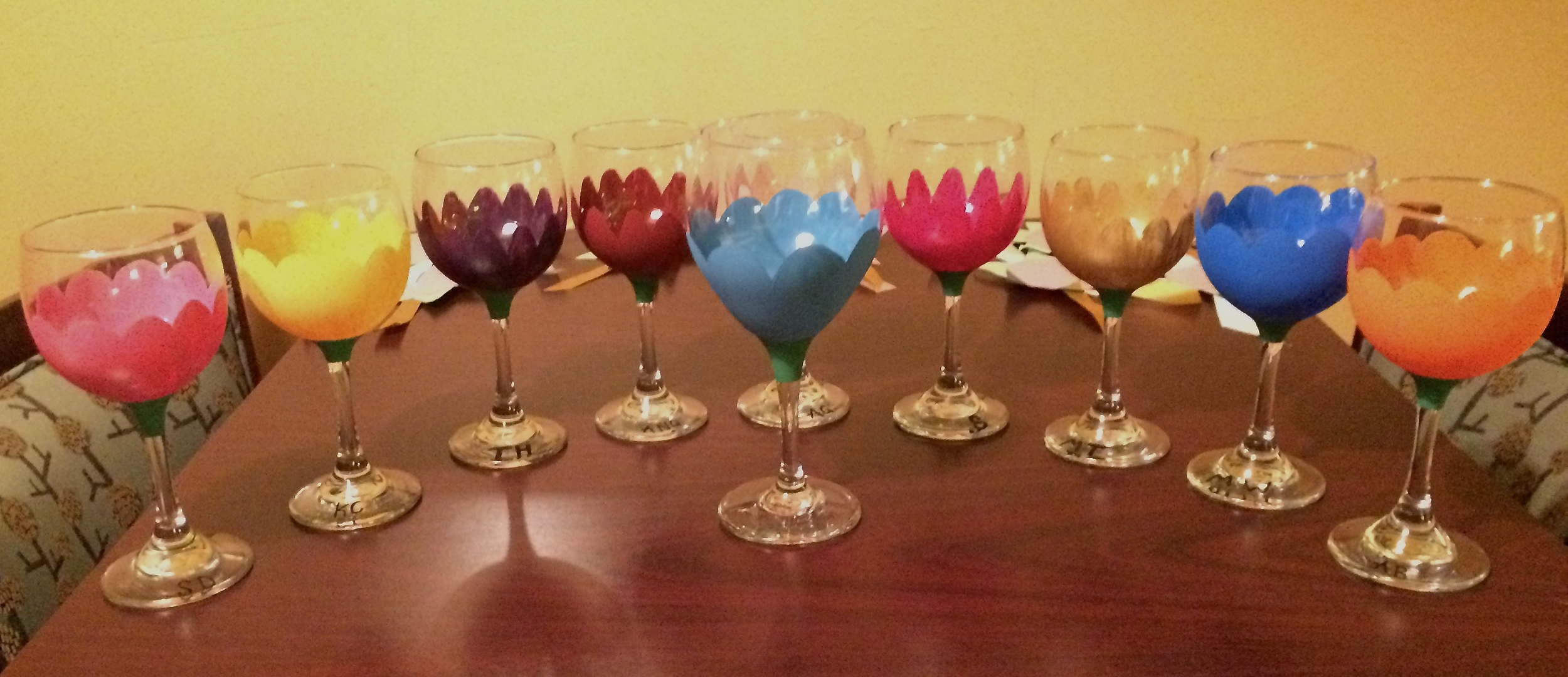 Creative games set the tone and glitzy goodies are the icing on the cake at bachelorette parties. My shindig was held in Fredericksburg, TX, a quaint German town that has no restrictions on visitors consuming beer and wine on Main Street.
To play into the theme of the party and town, my maid of honor picked two interactive games that incorporated the whole brood.
The first was a wine tasting and game. Each girl that come to the party must bring a bottle of their favorite wine (make sure someone brings one for the bride!) and upon arrival all labels are covered and the bottles are numbered.
Each attendee receives a piece of paper and something to write with and the glasses are poured so that everyone has a taste of each different vintage and then writes their opinion about it. Was number 4 good? Number 2 best wine they've ever had? Was 7 too bitter to finish? It's funny to see how the opinions tend get more positive toward the end of the game.
Once all of the vino has made the rounds the hens note the best and the worst and the tally is taken. The winning wine bringer gets first picks on which wine to finish off as well as a prize (wine stoppers and candy, anyone?)! The worst wine bringer gets to wallow in the shame of their bad taste.
For fun on Main Street, a scavenger hunt was quite a hit. The finds were focused on the bride and groom. We had to spot a rocket ship, for example, since the groom works at NASA, and a Texas A&M flag, because that's where we both attended college. It was two to a team and the group with the most points at the end won a prize. Make sure to include some silly activities in the list, like find a man with long hair (I'm a sucker for long hair) and get him to let you touch it.
Games aside, the cute room decorations and take-home treats really made all the difference. You can't go wrong with personalized wine glasses (my MOH painted them to look like different colored flowers) and glitter-dipped champagne bottles. Everyone feels included, excited and ready for a great weekend. Just remember to keep the bachelorette's taste in mind when you buy or DIY the goods.