Easy July 4th Dessert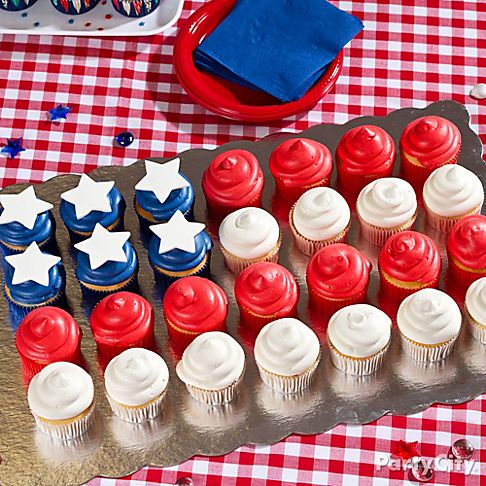 Looking for an easy crowd-pleasing dessert for the 4th of July?
Just head out and pick up (or bake yourself) 2 dozen vanilla cupcakes and red, white and blue frosting. Line up the cupcakes in four rows and decorate the batch like the American flag!
God Bless America, that's easy!