W3 Book Club - Art of Fielding
Take me out to the ball game!
This amazing Book Club reminded me why baseball is The Great American Pastime. Roaring fans, park pride, team fashion, summer on your smile…and concessions! Its just OK - you know - carb-loading for the good of the team, at the tailgate and when you're tipping the beer guy.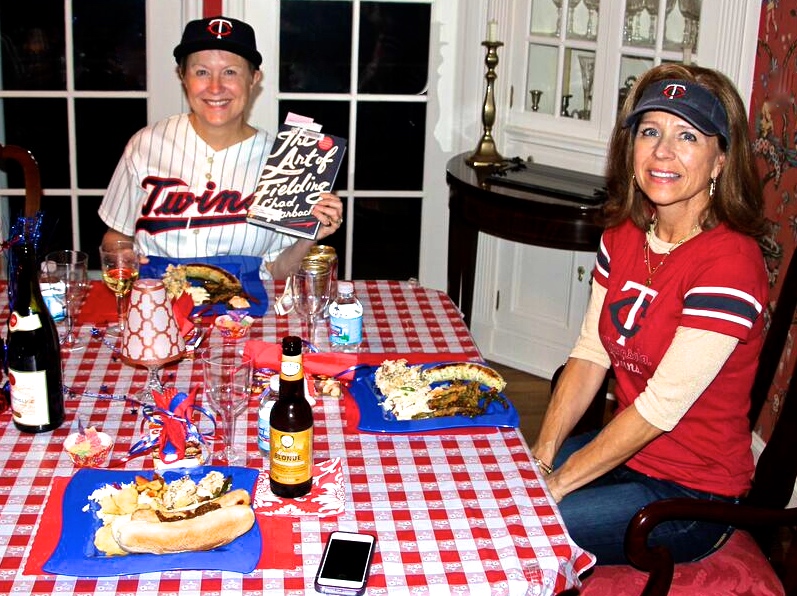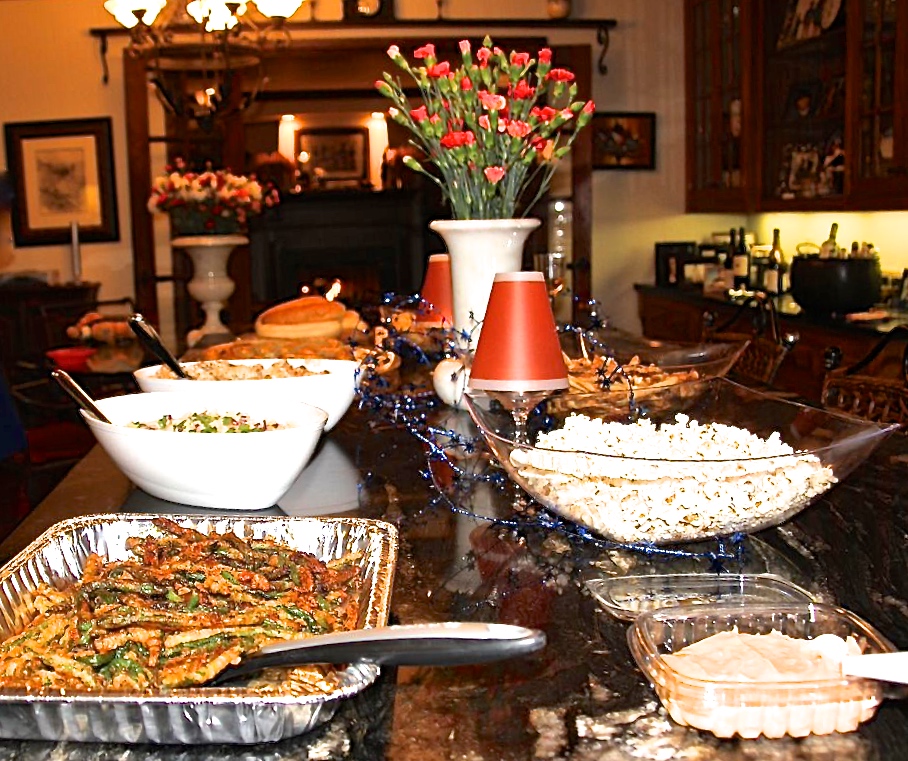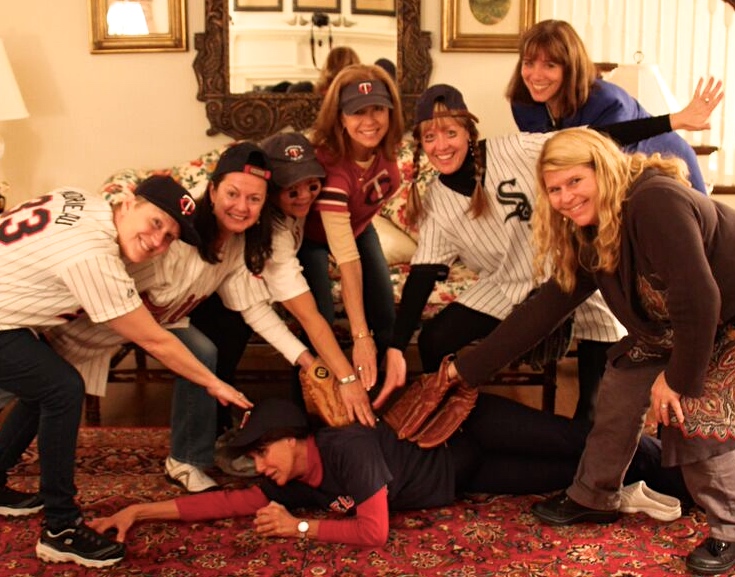 The girls all hit a home run on style at this themed event, wearing their favorite team colors. We appetized on peanuts, popcorn and breadsticks, then dined like fans on ballpark brats, chips, green bean salad, and cole slaw. Thank goodness, we took a seventh-inning stretch before a full inning of desserts. Like we had room for Cracker Jacks, Apple Pie a la Mode, and Gummy Bears. All this, while we enjoyed Lonely Blonde beer, from Fulton's brewery, located just behind the cheap seats of Target Field.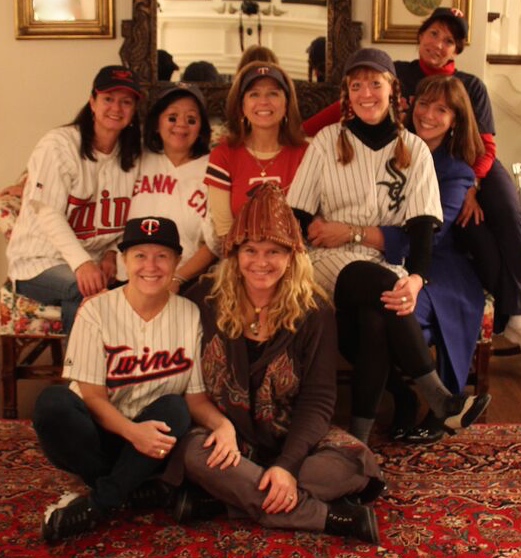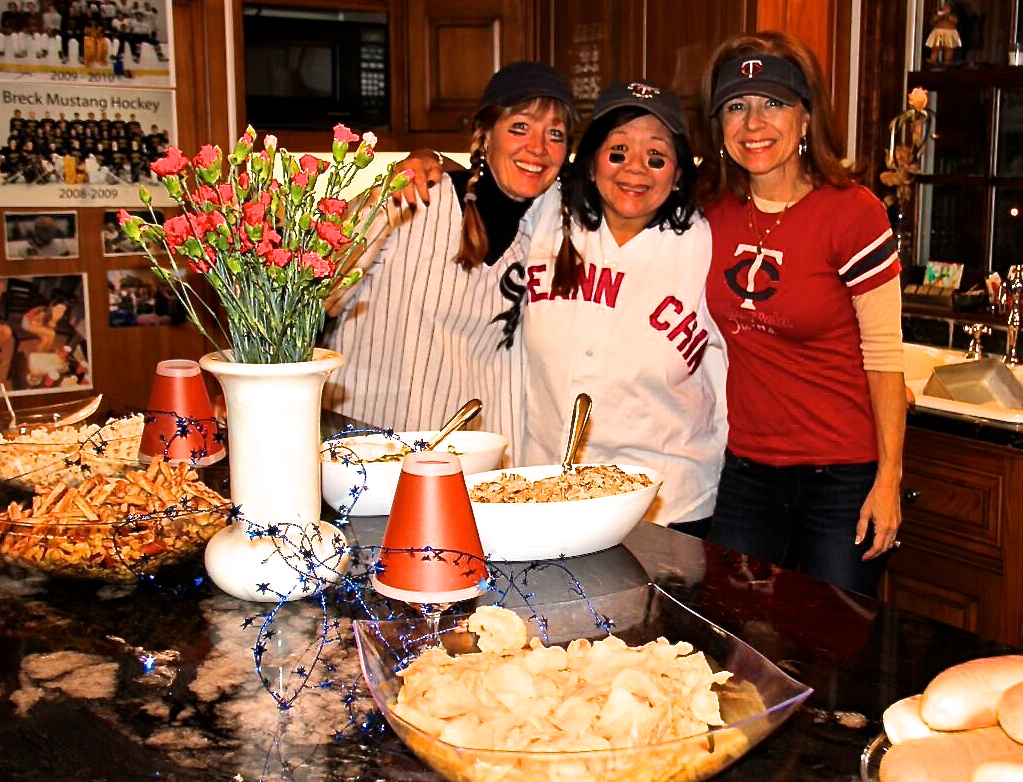 Here's to one of the most satisfying dinners in memory. Go Twins! Go Girlfriends!
Art of Fielding - evening menu:
Appetizers: Peanuts, Popcorn, Mini Breadsticks
Dinner: Brats with Buns, Green Bean Salad, Cole Slaw, Potato Chips
Dessert: Apple Pie a la Mode, Cracker Jacks, Gummy Bears
Beer: Fulton Lonely Blonde