Summer Garden Party
by Cindi Sutter, Founder of The Spirited Table®
Garden parties are a rite of summer passage I fancy, but rarely have the opportunity to enjoy. This particular summer afternoon our hostess met us at the door with a mason jar for each of us, full of her homemade Sangria.
Dorothy, a special southern woman, has a flair for the simple and profound ways to use her garden as a template for an amazing afternoon of Southern hospitality, greens, fava beans, French bubbly, and a guided stroll that meanders through her garden seasoned only with her spicy humor. That was only the beginning...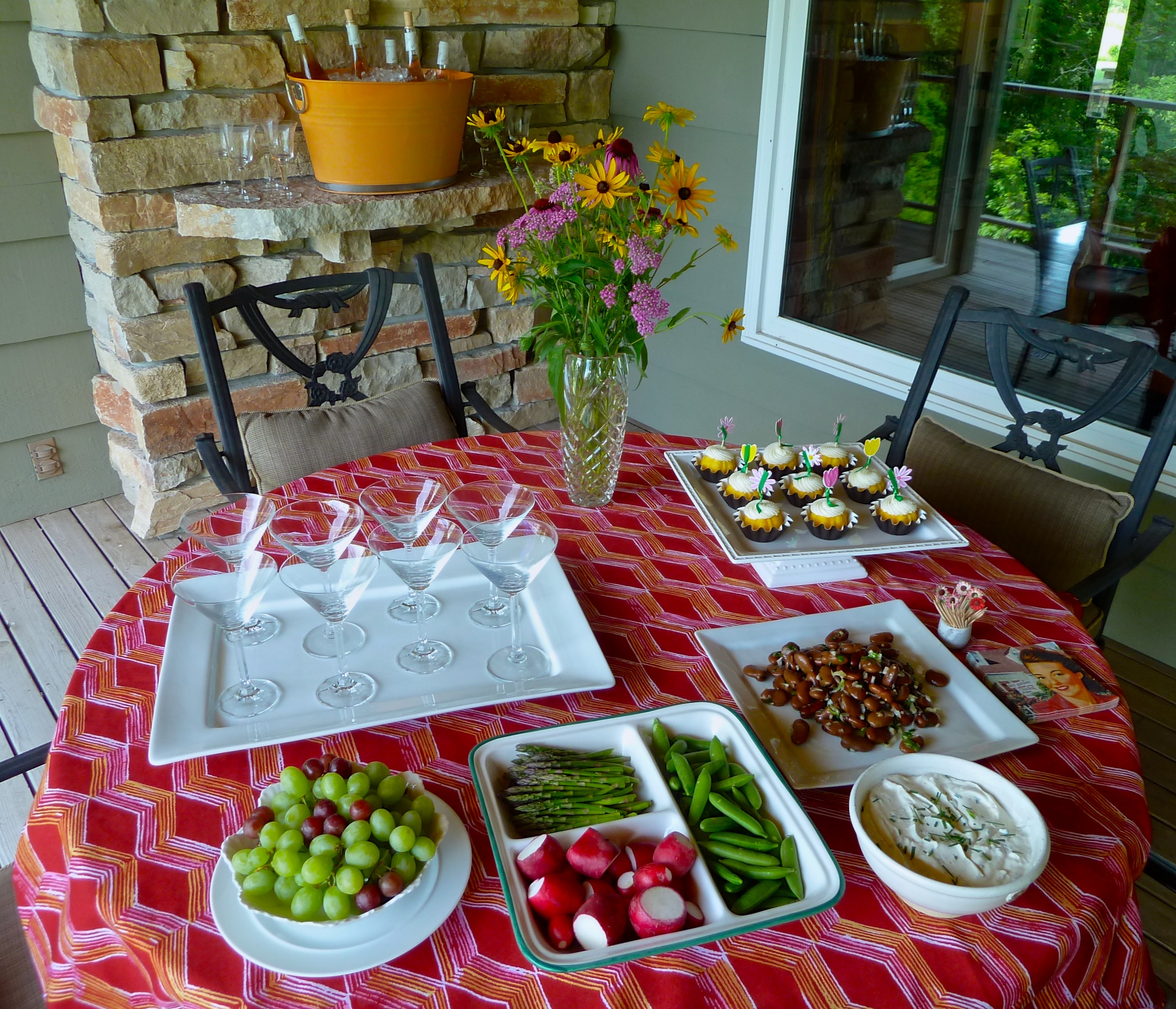 Dorothy's garden was created and inspired in a space that had previously been used for horses. She used wood from a fire place project for her raised bed garden boxes and it evolved into a fanciful refuge, from buying store bought produce.
Items from her garden included…Strawberry Spinach - Swiss Chard & Baby Swiss Chard - Shallots - Italian Endive - Lettuce - Fava Beans - Green Beans - Edamame - Lavender - Cucumbers - green & red tomatoes.
Dorothy's palette for festive meals with robust flavors can only be topped by her splash of southern charm and the perfect dining table experience. Cucumbers never sipped so savory; I kept making excuses to eat one more plate of fava beans. Fresh radishes topped with Dorothy's secret sauce literally makse you wish you were a rabbit in her garden. The cupcakes were elegant little morsels that kept finding a way onto our plates, for one more bite.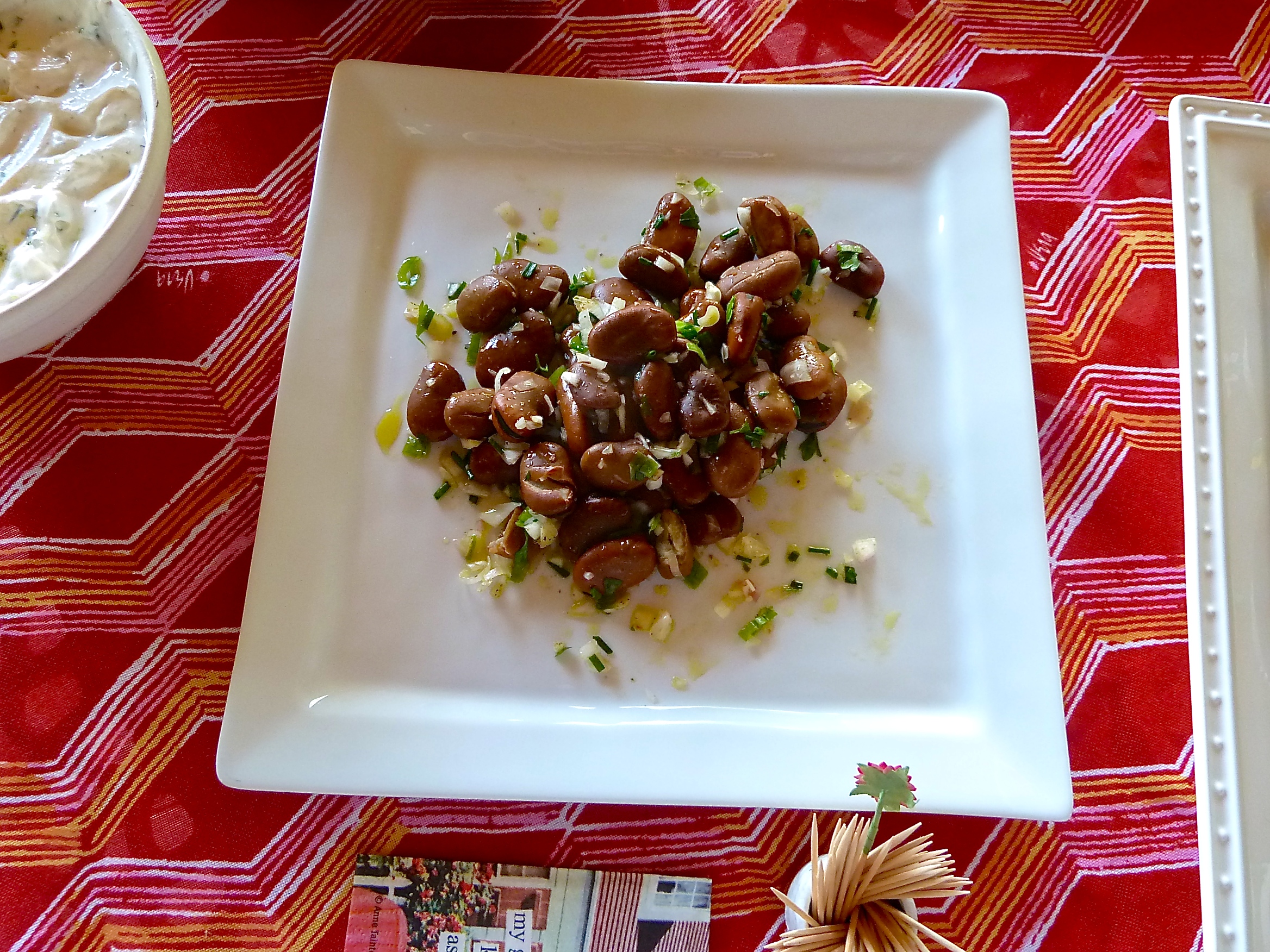 Endings are a total bummer when they happen...but in reality endings are usually a beginning in disguise.
I began to love the idea of creating a garden of my own...