Madeline Island Tables With a View
by Cindi Sutter, Founder of The Spirited Table®
Madeline Island is making another appearance around our Spirited Table®. For the back story of my May 2014 adventure, check out Madeline Island Kick-Off.
Depending on the season, this small island is surrounded by a road to the mainland made of ice or boats celebrating the joys of summer on Lake Superior. In either case the visitor draws warmth from a beach fire and the never ending supply of island hospitality. The locals total 246 during the off season, but by May the island begins to blossom with 2,500 eager souls seeking sunshine, boating, lounging by the beach, playing a golf course with views of Lake Superior and in general just hanging out.
Madeline Island School for the Arts - (MISA), was our destination for a four day writing class. Alexandra Franzen, was our instructor. The description of her passion and work as stated on her website says - "A nice lady once said to me: "When I'm around you, I feel like everything is simpler. I feel like my writing is good enough … that my ideas are helpful … that my dream is do-able." That's the best compliment I've ever received. And that's what my work is all about."
So two friends/colleagues and five more adventuresome women, decided to hop on a ferry boat surrounded by chunks of ice. Our goal? To listen, capture and extract the jewels to be found around Alexandra's table; different nuggets for each of us.
After class we must eat, drink and enjoy Madeline Island. So...
On this particular night, our group of 8 fulfilled one of the missions of The Spirited Table®. The old idea that the celebrations of life are best experienced when shared with new and old friends. Our host home for the evening was a family cottage on the banks of Lake Superior. My friend shared her home and that night her table with a crew of hungry classmates.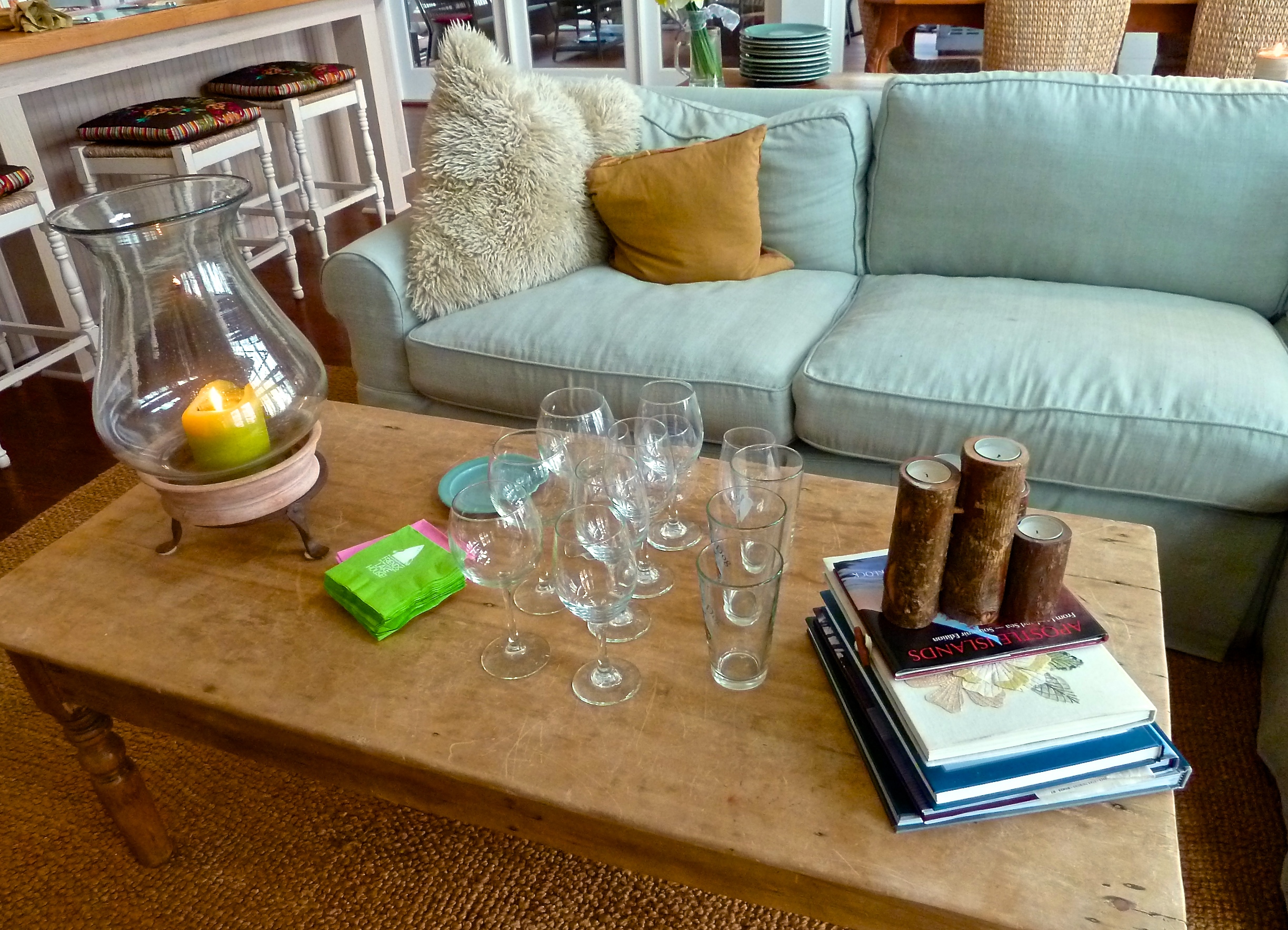 My job was to set the table. Our host begged for the wild daffodils from a friend's garden. I used the ribbon from the hostess gifts we had given her to tie up these lovelies. It really was that simple.
Our menu included:
Toasted crostinis brushed with olive oil and garlic were topped with either goat cheese or goat cheese with a bit of pesto.

Couscous with apples.

Orzo Salad - Recipe under Food & Drink

Wild rice from 2 different areas of Minnesota

Steelhead trout - Recipe is simply...rub down the trout with olive oil-bake at 350° until the center is pink but still soft; times vary based on the size. Slice a few lemons and place on the fish after squeezing. Enjoy.

We finished with a dessert cream spread over chocolate Graham crackers and topped with fresh strawberries.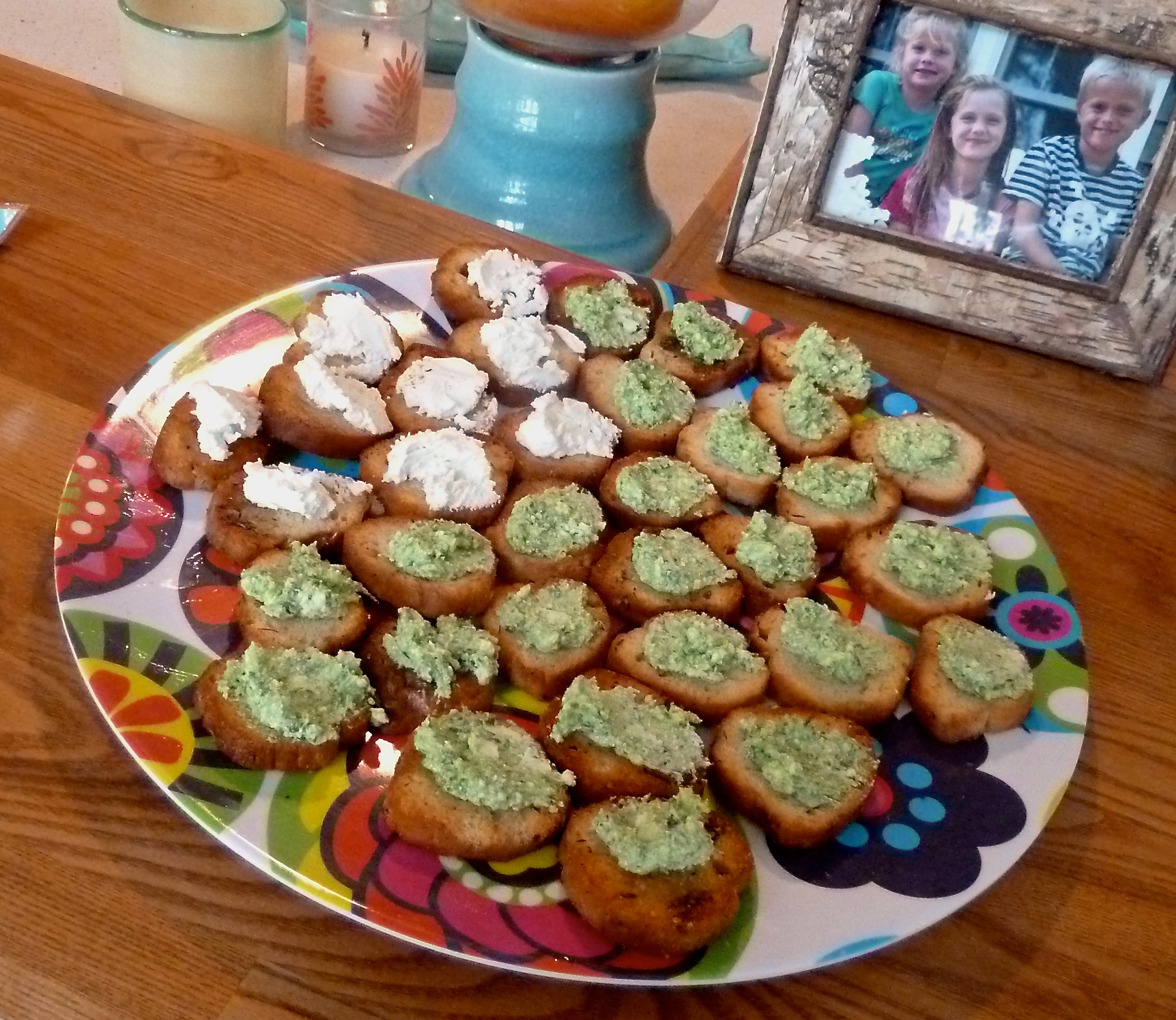 This heavenly little island, with the help of Alexandra Franzen and MISA, provided pivotal moments for group of women who want to be the defining voices in their perspective fields. New friendships made, old friends cemented, but on this particular night we were the ladies of cottage, enjoying an island sunset surrounded by Superior views!