People With Glass Centerpieces...Should Throw A Party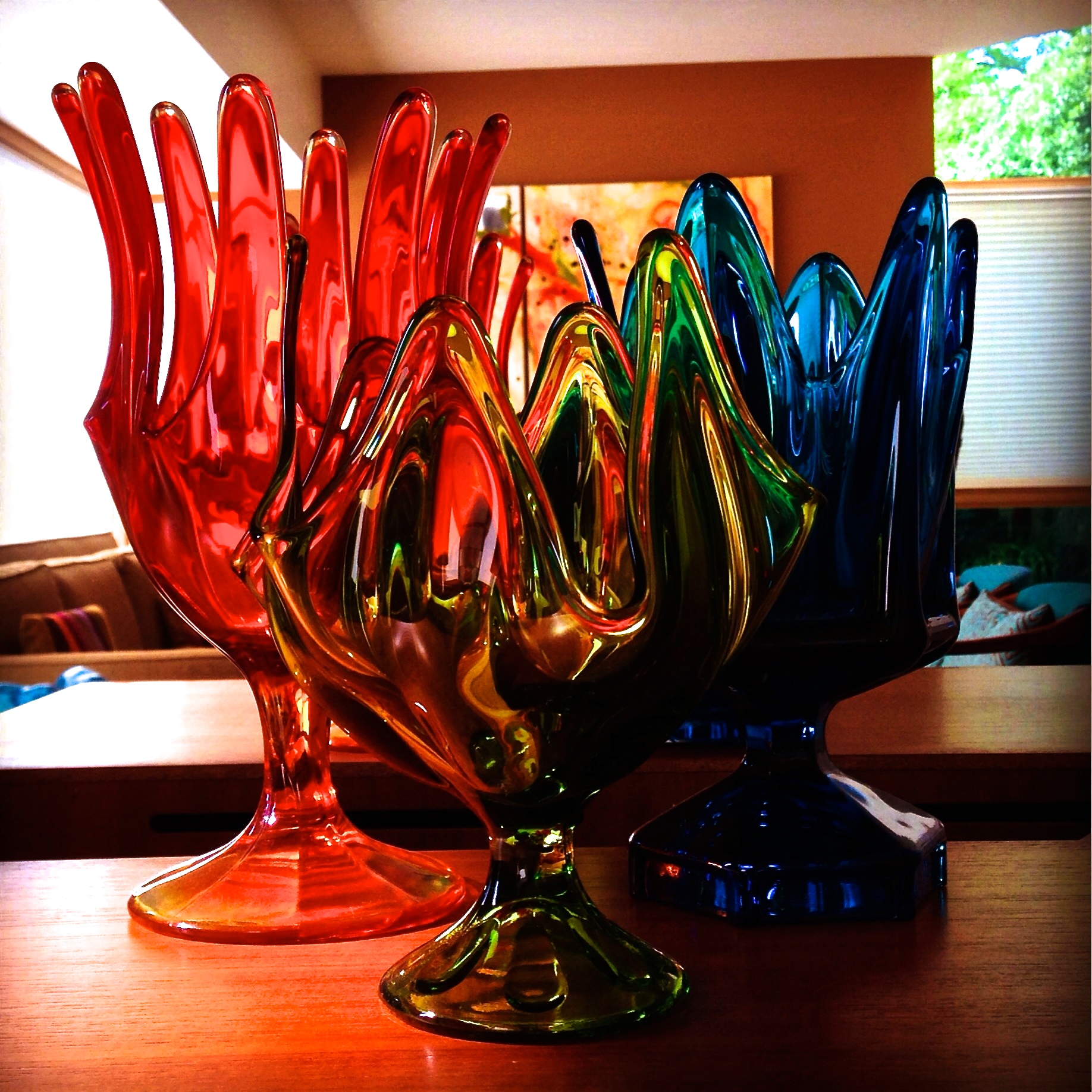 Fresh flowers. They're the de facto choice for centerpieces. Pick the right stems for a bouquet and you get variety in color, shapes, textures and heights.
But sometimes you crave something different.
Get all the variety of carefully picked flowers when you use vintage art glass for a non-traditional approach to centerpieces.
I specialize in mid-century modern decor, and that era saw a boom in glass design. In our search for items we've uncovered period art glass from all over the world with a concentration from Finland, Sweden, Italy and the United States.
There's something about the character of glass from that period that feels unmatched by modern counterparts. And that's to your advantage when creating a glass grouping for your table (and anywhere else you want to decorate with glass).
Go for color by choosing a diverse palette or something subtle and monochromatic. If you go the monochromatic route be sure to use glass with different textures. Popular mid-century glass colors in the United States were avocado green, amber, blue, charcoal and especially orange. Red and amethyst are less commonly found but worth seeking out.
Textures add depth. A lot of Venetian stemmed glass – many look like over-sized snifters – featured ribboning, twisted stems and other patterns. American glassmakers like Viking and Blenko favored smooth glass with more saturated colors.
Vary heights and shapes for some drama. Too many rounded pieces, for example, will eat up table space and hide pieces in the cluster. So add tall and slender pieces and choose something with an interesting design at the peak.
There's no need to completely forget flowers. Add a few stems strategically to enhance your glass arrangement and you'll get the best of both worlds.
Neal Kielar is owner and creative director of MidModMen+friends in St. Paul, MN, which offers a classic mix of vintage and modern home furnishings.