Last Minute Gift Wrapping
by Cindi Sutter, Founder of The Spirited Table®
Gift wrapping highlights...
Find all the components on sale. December 26th is the best time, but nowadays, you can usually find it earlier, like today if you have to.
My favorite shopping stops for paper and ribbon are Target, Pier 1, Costco-(fabulous tags), Papyrus (after Christmas), Hancock Fabrics for ribbon, Michaels for ribbon. And of course all these stops have bags as well.
Paper is easy, it can be simply dressed up with a variety of ribbons on each package. That doesn't always have to mean great quantities of ribbon. Just tie a couple of bows. That's it.
I was with a friend and she said, I don't know how to measure? I truly have never measured. Take the package, lay it on the paper and fold it over to be sure you have enough. Really, that simple. Yes, you have to fold the ends, but don't over think it.
Finally is about having an organized way to store the supplies; paper, ribbon, tags etc. Here's a template for success. Gift Drawers, Corners or Closets
Here are a few simpler ones that use multiple ribbons and the spools of net, in a variety of colors. They are easy to use, especially when you don't have a box and the gift is an odd shape.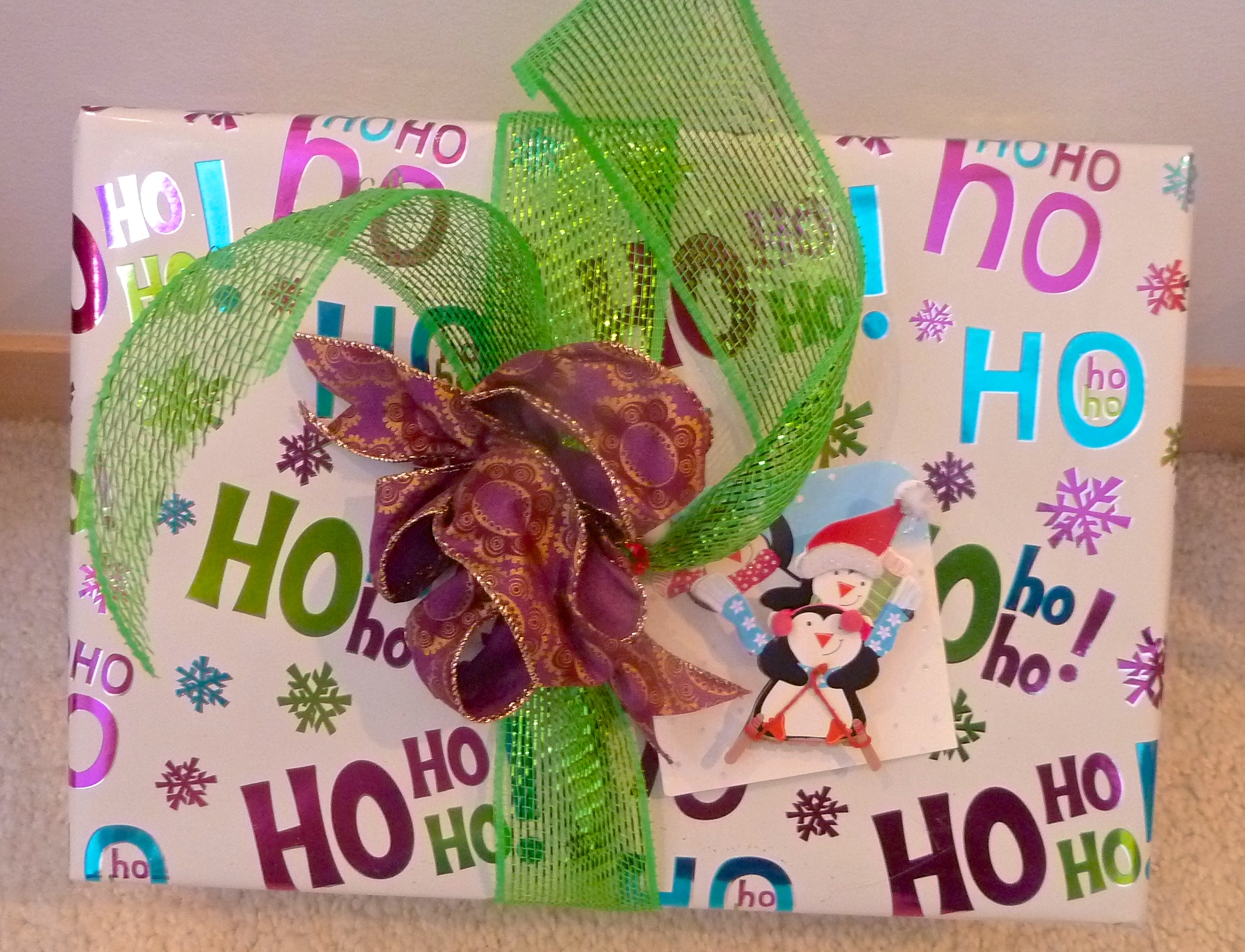 Some of these use a bit fancier paper and ribbons, but all purchased on sale at the stores I mentioned above. I often mix several simple ribbons and fancy paper. Have fun with it.