Gingerbread House Party
by Cindi Sutter, Founder of The Spirited Table®
It's sometimes believed that "making a gingerbread house" is just for kids. NOT SO says our hostess for this great party idea. She began this tradition many years ago in California by purchasing the houses from various vendors; recently Costco. Then she adds bowls and bowls of delicious candies for munching and so the creative process begins.
The icing on the chimney? Her 3 daughters who...serve the food with smiles and laughter...encouraged those of us, like me, who had never actually decorated our own gingerbread houses...refilled our champagne glasses and were in general the cheerleaders for we "out of our comfort zone" gingerbread house creators.
(The next day these 3 daughters had 25 of their friends for round 2; I bet their party was super cool)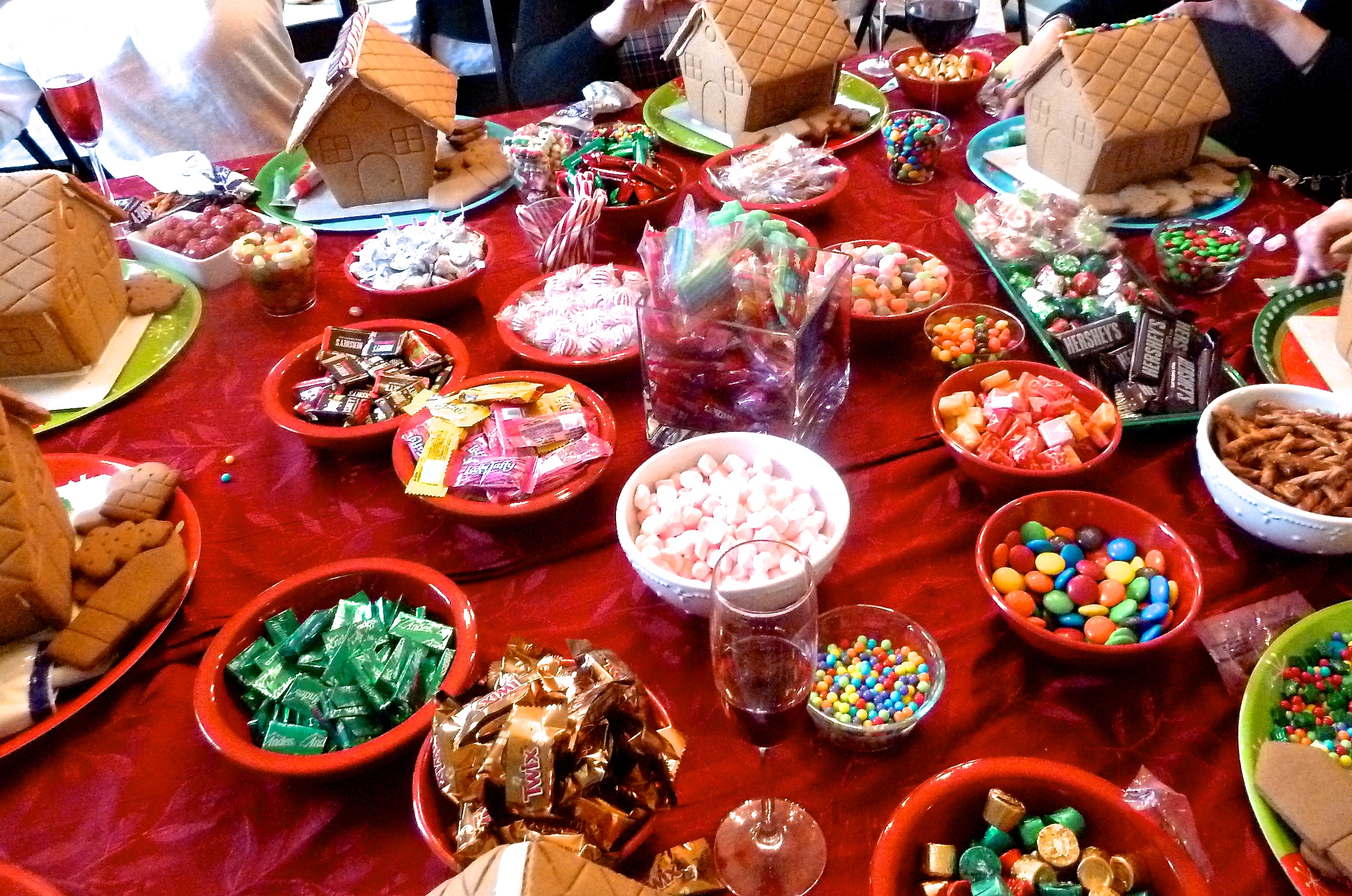 Women, champagne with pomengranites, food, and 3 tables full of gingerbread houses prepped and ready for bowls and bowls and more bowls full of every kind of candy you can possibly imagine.
It was creative, fun, tasty, and launched our Christmas spirit as each of us took home a finished Gingerbread house to eat.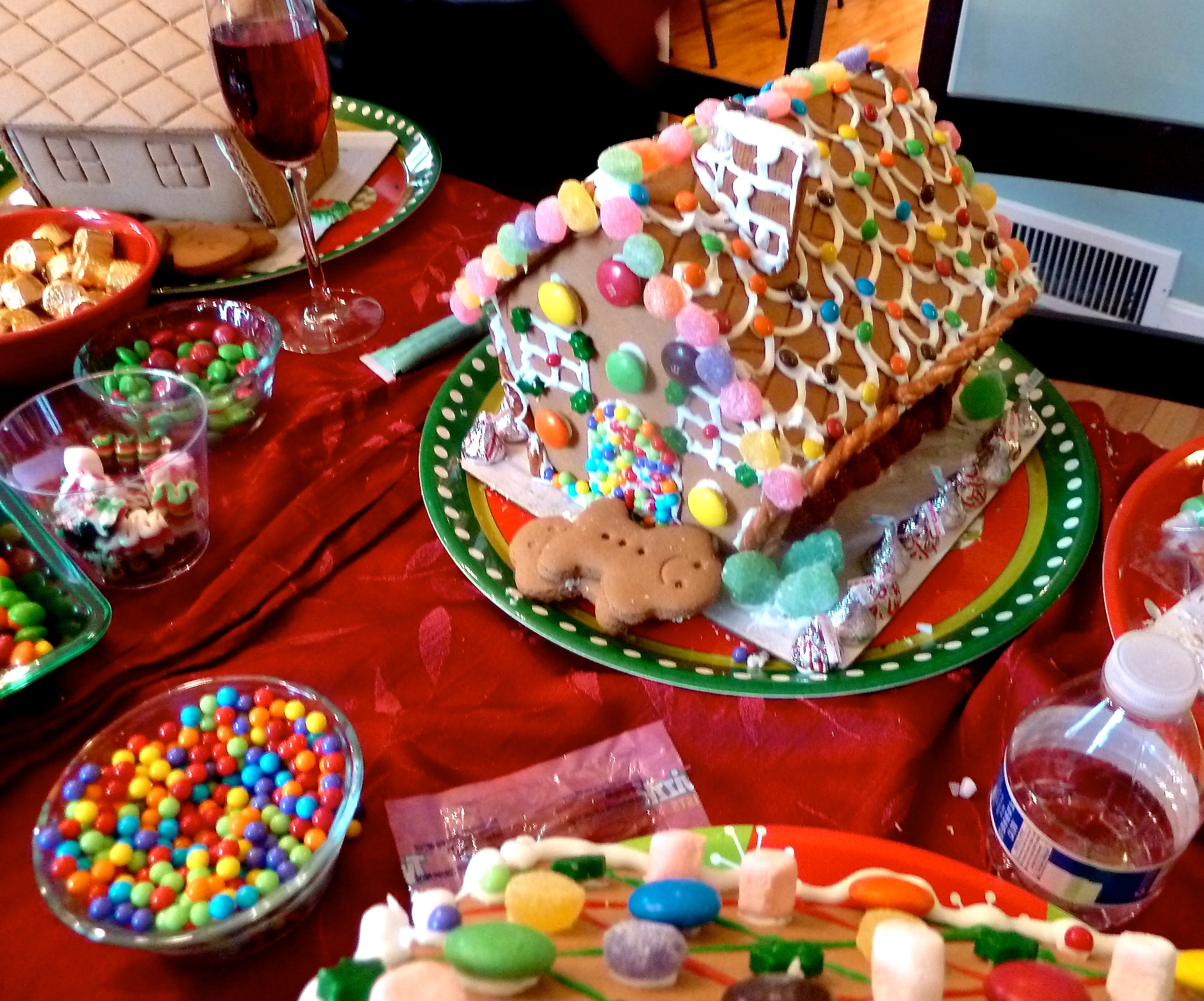 This was my creation...I actually felt pretty good about it till the chimney, 1 gingerbread person and 1 tree, crashed and burned on the drive home. I was so glad I took the tube of icing for home repairs.