Holiday décor that depicts the season...
by Sue Zelickson, Tastemaker in Residence
Ok, I'm jumping in here to thank Sue for sharing the snowmen in her home and in her heart. Don't miss the images below that reflect one of the many projects Sue has initiated over the last 50+ years for the Twin Cities. In 2003, with the help of Tivoli in St.Paul and many communities of support; she rallied countless people to create and place over 100 snowmen all over the Twin Cities. She is an ambassador of food, volunteerism and more; but her infectious energy, joy for life and passion for people, makes her the small but mighty snow woman in our hearts! Thanks for being a good friend to me and thespiritedtable.com....Cindi Sutter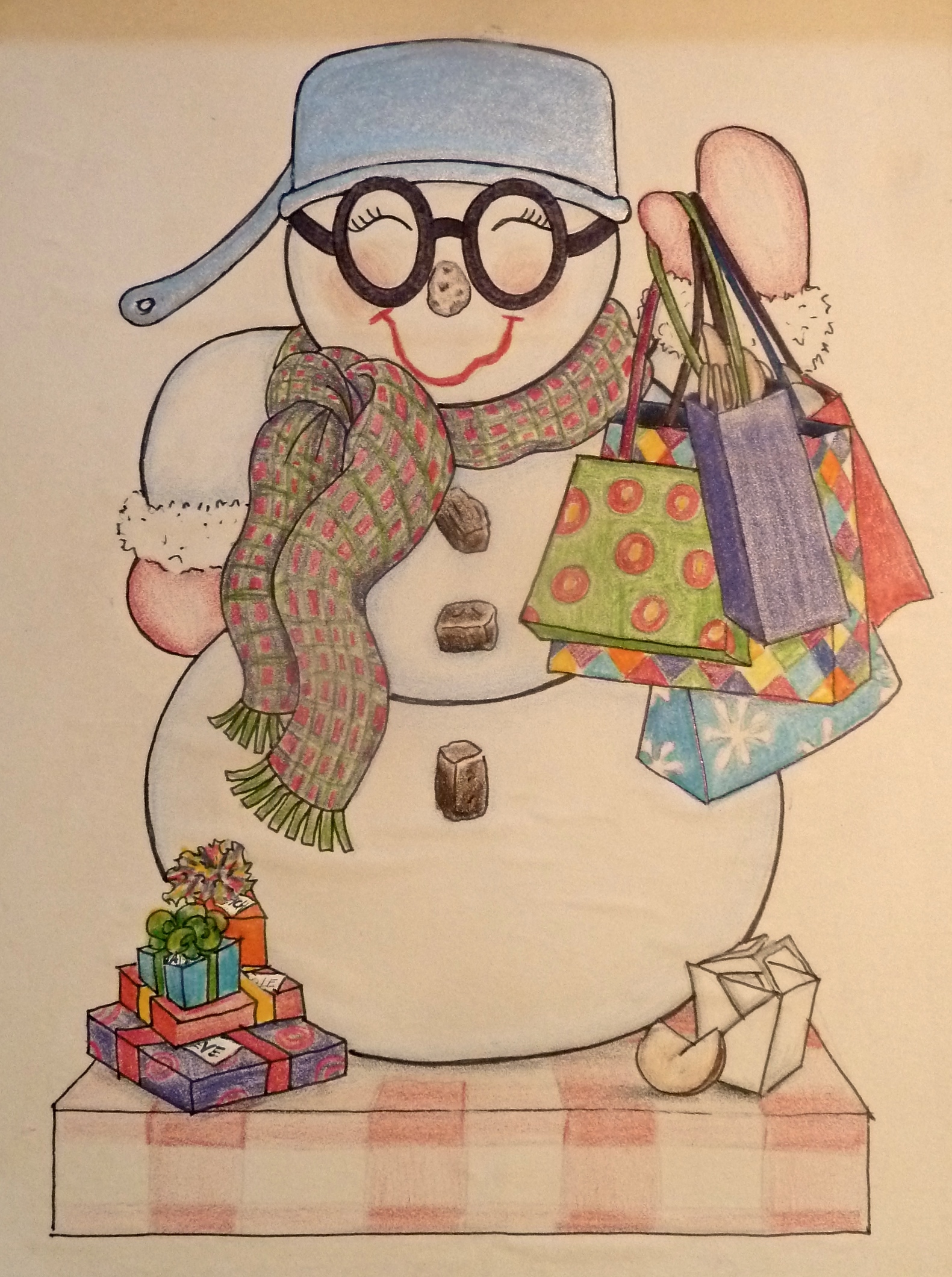 Santa's sleigh, bells and holly are just a few of the themes featured for decking the halls and walls throughout our homes and businesses during the holidays. Often family heirlooms come out of the attic to enhance the scenes as well, with photos or hand me down decorations.
For blended families that share various traditions and ethnic backgrounds, I find using seasonal themes can be the way to go. Pinecones, evergreens, snowflakes and snowmen make a festive fun and frivolous splash that incorporates the holidays from the tabletop to the fireplace. I began my snowman collection to ease the void of not having a Christmas tree, as we celebrate Chanukah, and my owl collection was becoming passé.
For the past 50 years the hunt for snowmen has become a merry pursuit of finding the most current and creative snowmen that hit the shelves each year; in every size, shape and median. Cloth, wood, glass, plastic, ceramic, lucite, metal and cardboard in large, small and medium sizes now sit on my fireplace mantel, shelves, tables and even on lamp shades; not to mention the ones hanging from my light fixtures. It's festive and happy! The extra bonus? All the memories of the crazy places I found them, always trigger a good story to remember and a smile on my face.
The snowman theme is available for tabletop items as well; dishes, glassware, appetizer spreaders, napkins and even salt and pepper shaker's sprinkling snowy memories. Several years back, I launched an art project for Minneapolis snowmen sculptures, like the Snoopys' in St Paul. They were around for a few years and made a great winter statement. I try to buy only one new snowman each year; but I did break the rule this year when I found four adorable little bendable ones at the Hennepin County Medical Center gift shop. I couldn't resist. They now sit upon the ledge of our stairway in fun positions. I see them every day and can't help but smile.
Share a snowman image or story of your own at thespiritedtable.com.
PS. the other good thing about using snowmen, is that you can keep them up as long as there is snow on the ground. No mad rush to take them down after Christmas.